Brackish Water (BW)
Brackish Water RO Membrane
UltraClean offers brackish water RO i.e. BWRO membrane elements for brackish water desalination. They provide excellent, stable and consistent membrane performance for industrial water treatment systems. The element operates under low pressure providing a more cost effective alternative for industrial-grade water treatment applications. It has high rejection rate for dissolved salts that are difficult to remove, such as TOC, SiO2, and etc.. Therefore, they are applicable to near zero discharge for oil and petrochemical industry waste water treatment and feed water for thermal power plant boilers. These RO membranes are available in 4"and 8"sizes.
Series of Brackish Water RO Membrane
· Low energy BWRO

· Fouling resistance BWRO

· High rejection BWRO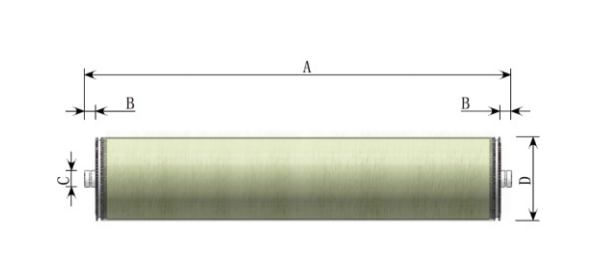 Highlights of Brackish Water RO Membrane
· Stable performance and high rejection rate for organics;
· Low operating pressures, high flux and cost saving;
· Meet the demand for near zero discharge;
Specifications of Brackish Water RO Membrane
* Please click the products for more details.
---
Didn't find out what you want on the list? Don't worry!
Contact us to tell us your requirements, we will find out the best solution to your problem.
About
UltraClean Membrane
UltraClean Membrane, as an expert of Brackish Water RO Membrane manufacturer, will always here to reply you any questions or quote. Please feel free to contact us to get any information you want. We're professional to provide custom Brackish Water RO Membrane solutions to any customers.