BWRO Membrane Low Energy Series BW-8040-400LE
BW RO membrane elements are mainly used for brackish water desalination. They provide excellent, stable and consistent membrane performance for industrial water treatment systems.
Product Description
UltraClean LE series reverse osmosis membranes change the surface properties and chemical properties of the membrane by changing the formulation and production process conditions of the bottom membrane and composite membrane, improving the specific surface area and hydrophilicity, and maximizing the membrane flux. It is suitable for municipal water treatment. It is one of the reverse osmosis membrane elements with the highest water production and the lowest operating pressure in the membrane industry. The total cost of assembling the system with this element is the lowest, which can greatly improve the operating economy of the reverse osmosis system. as the most. A new generation of ultra-low energy consumption and high-performance reverse osmosis membrane elements, its operating pressure is about 1/2 that of ordinary brackish water reverse osmosis membrane elements, and the desalination rate can reach 99%. The ultra-low energy series is available in 8-inch and 4-inch sizes.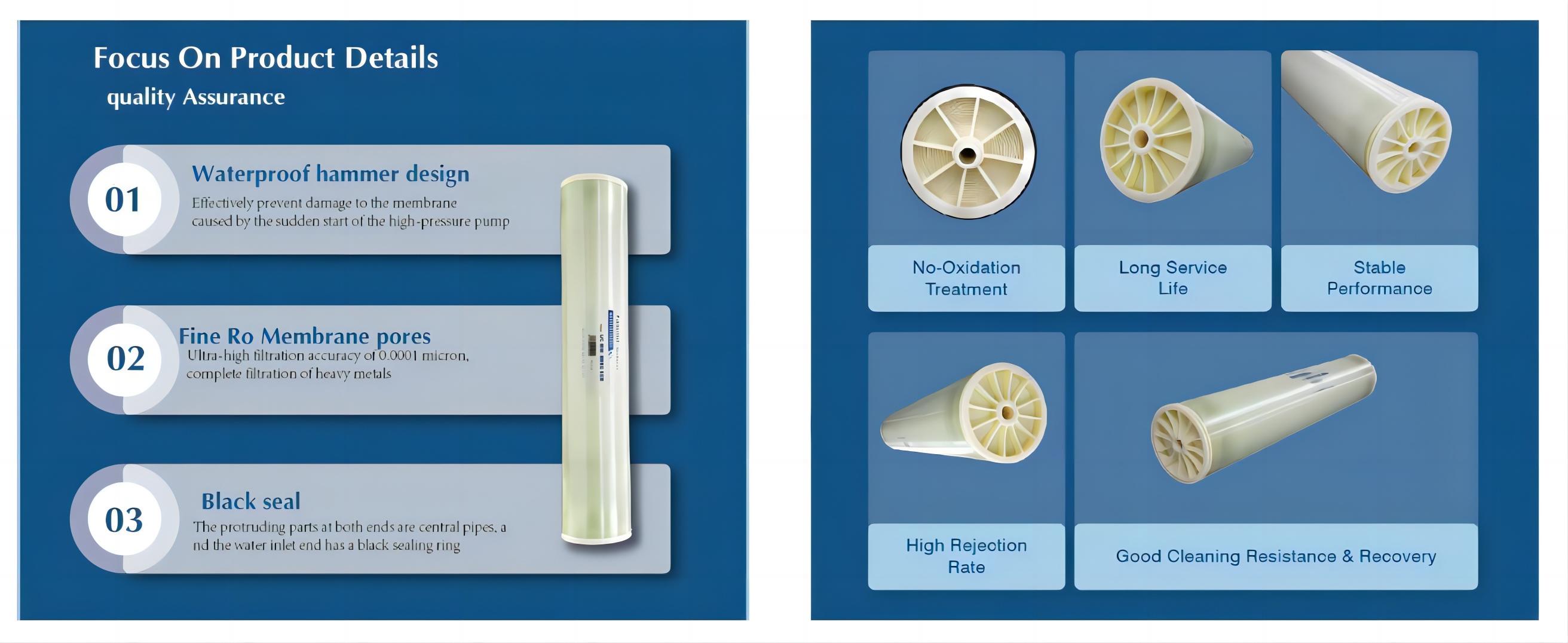 Product Highlights
Stable performance and high rejection rate for organics
Low operating pressures, high flux and cost saving
Meet the demand for near zero discharge
Application
● Pure water system
● Chemical RO filtration
● Desalination of brackish water
● Food and beverage wastewater
● Power plant boiler make-up water
● Medical reverse osmosis filtration system
General Information
The first full tank of permeate should be discarded, DO NOT use this initial permeate for drinking water or food preparation.

Keep membrane moist at all times after initial wetting.

To stop growth during prolonged system shutdowns, it is recommended that membrane elements be immersed in a preservative solution.