On the morning of August 31, Liu Yingjun, deputy director of the Provincial Development and Reform Commission, led a team to Ankang High-tech Zone to visit and research enterprises. Accompanied with Gao Jinghua, Member of the Standing Committee of the Municipal Party Committee and Executive Deputy Mayor.

Tao Bolin, Secretary of the Party Group and Director of the Municipal Development and Reform Commission, Luo Wuxia, Secretary of the Party Working Committee and Director of the Management Committee of Ankang High-tech Zone, Xu Xinxuan, member of the Party Working Committee and Deputy Director of the Management Committee, participated in the company visits and research activities. Visited the ACG high-end RO and NF membranes project plant , lithium battery new energy key cathode material production project plant, Nanshui Auto Parts Manufacturing Co., Ltd., etc., Besides that, they deeply understood the development status, production site, research and development and market conditions of key enterprises in Ankang High-tech Zone and give forward-looking suggestions to enterprises.
Breaking news
Dr. Zhu, Technical Director of UltraClean Membrane Co., Ltd., extended a warm welcome to the visit and investigation by Deputy Director Liu Yingjun and his party.
"UltraClean is a competitive manufacturer in RO and NF membranes, engineers produce the highest quality membrane products and create value for users through decades of experience and expertise in the industry,. "Introduced by Dr. Zhu.

All fields have been listened to one by one, and the person in charge of the company answered the questions that the leaders care about one by one. In the on-site exchange interview, Deputy Director Liu Yingjun fully affirmed and praised ACG high-end reverse osmosis nanofiltration technology industry.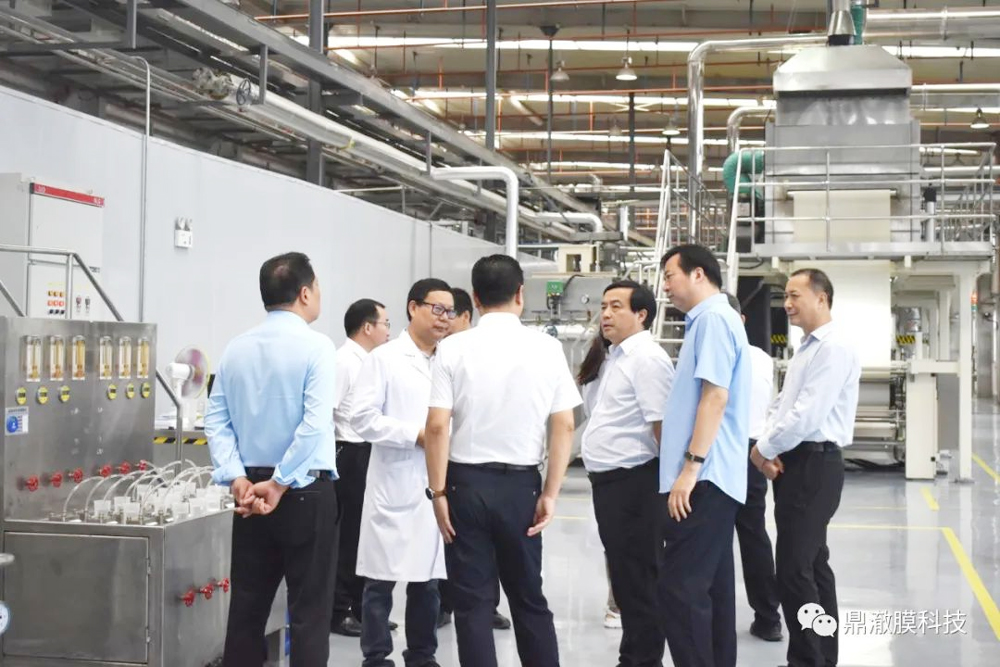 During the period, Deputy Director Liu Yingjun clearly pointed out the purpose and guiding ideology of this research activity, aiming to promote the main body of innovative construction, continuously improve the industrial level, fight the tough battle of core technologies, guide innovation elements through high-quality innovation platforms, and continuously cultivate strong explore and innovate enterprise groups to promote industrial upgrading, ensure full production operation, maximize enterprise benefits and provide a strong driving force for the development of Ankang City.