On September 22, 2021, UltraClean Membrane Co., Ltd successfully passed the ISO9001 quality management system certification and was rated as a 3A-level credit enterprise. The passing of this system certification marks that the enterprise management and product quality of UltraClean Membrane Co., Ltd have reached a new level. At the same time, it is also the proof that UltraClean Membrane Co., Ltd continues to provide customers with high-quality services, and the company continues to move forward steadily and grow.
ISO9001 international quality system certification is an organization recognized by the state or government, which conducts third-party certification activities based on the ISO9001 series of quality system standards. The certification activity is fair, notarized, open, and has absolute authority and credibility. It has been recognized and adopted by more than 90 countries around the world.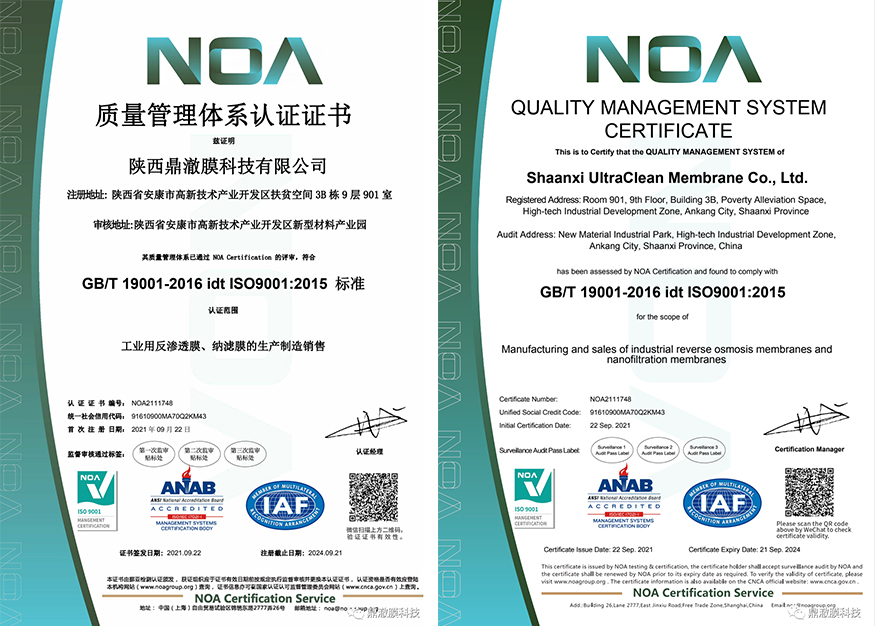 ISO9001 quality management system certificate
AAA-level enterprise credit is in accordance with international conventions and regulations, and adopts market testing methods to conduct comprehensive monitoring, research and judgment on the enterprise's integrity, contract-abiding, and quality-oriented model enterprises, and publicly recommend the outstanding enterprises to won the honor of the society model.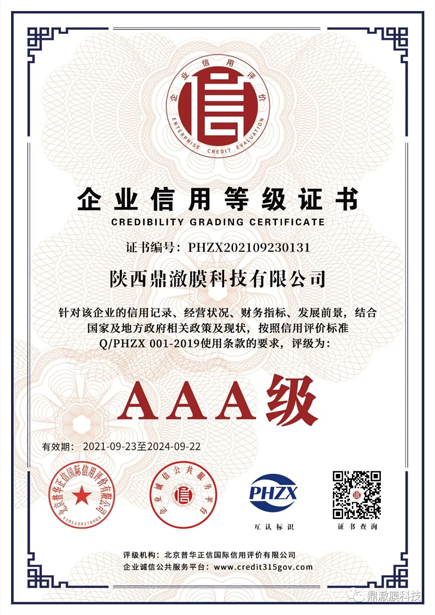 3A Enterprise Credit Rating Certificate
The United States Food and Drug Administration(FAD), authorized by the United States Congress, the federal government, is the highest law enforcement agency specializing in food and drug management, and a government health control regulatory agency dedicated to protecting, promoting and improving national health. As a China-U.S. joint venture company, UltraClean Membrane Co., Ltd has also obtained the FDA qualification certificate issued by the US government.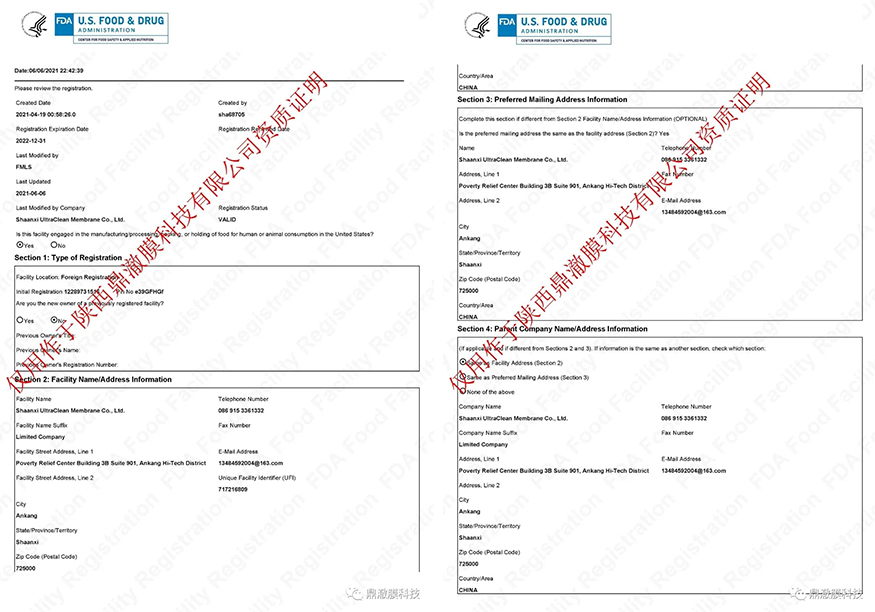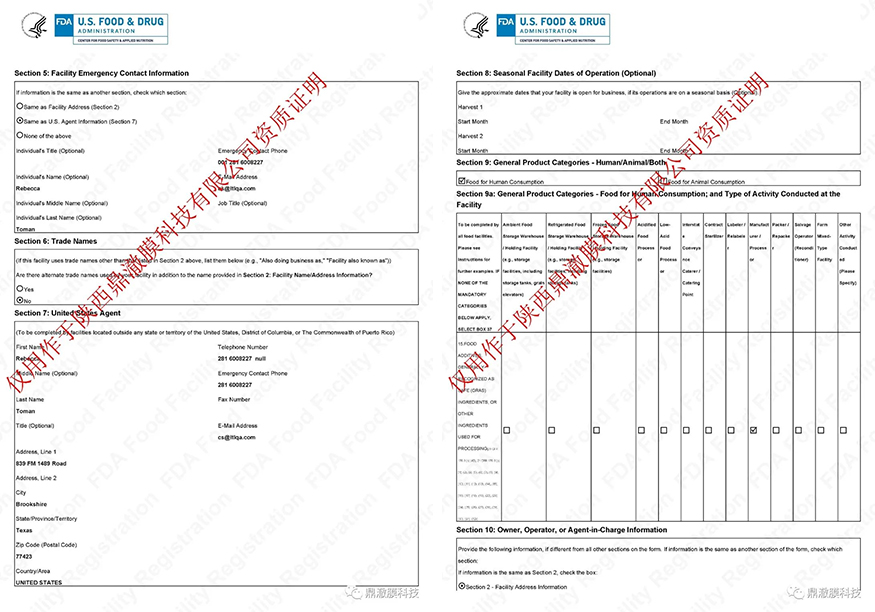 U. S. Food and Drug Administration Food and Drug Administration
UltraClean Membrane's successfully passing the above three qualification certifications, on the one hand, proves that UltraClean Membrane Co., Ltd has reached the international level in operation management and product quality, and on the other hand, it is also a spur for the company's future development and growth. In the future, UltraClean Membrane Co., Ltd will continue to strictly implement the quality management system and other relevant qualification certification requirements, so that the company can form a standardized and standardized management model, thereby enhancing the company's brand image and market competitiveness, and providing a strong support for the company's operation, development and growth.
UltraClean Membrane Co., Ltd adheres to the development concept of "innovation, recycling and environmental protection", and takes "customer first, innovation and excellence, green recycling, and continuous improvement" as the company's quality management policy, and is committed to contributing to the sustainable development of global ecological and environmental protection, becoming an influential RO and NF membranes supplier.
Full of craftsmanship, UltraClean Membrane Co., Ltd will sail forward, constantly improve product quality, and continue to create high-end domestic chemical industrial membranes. The successful certification this time is the result of the silent dedication of every company members. UltraClean Membrane Co., Ltd will also lead all staff to overcome difficulties together with a grateful heart to provide our customers with high-quality membrane products and satisfactory services. The membrane industry, dedicating every sincerity to consumers and creating a "membrane legend" belonging to the company.
UltraClean Membrane sincerely hope more business owners and project contractors to choose us as your reliable partner. With all the certificates, we will continue focus more on products quality and service quality to satisfy more customers. Contact us to get details of cooperation.