SWRO Mermbrane High Rejection & Low Energy Series SW-8040-440HRLE
UltraClean SW series are high-end RO membranes featuring a supporting layer with high compression resistance, thick and dense flawless thin film layer.
Product Description
With good wear and chemical degradation resistance, the membrane element does not need postprocessing during the manufacturing. It tolerates a wide range of pH, which enables more efficient and rougher cleaning using regular acid and base, therefore it has high cleaning efficiency. The membrane system can operate in long term under lower pressure due to thorough cleaning, therefore the membrane performs better during its service life. It can significantly reduce operation costs, and bring the best long-term economy to the seawater desalination system.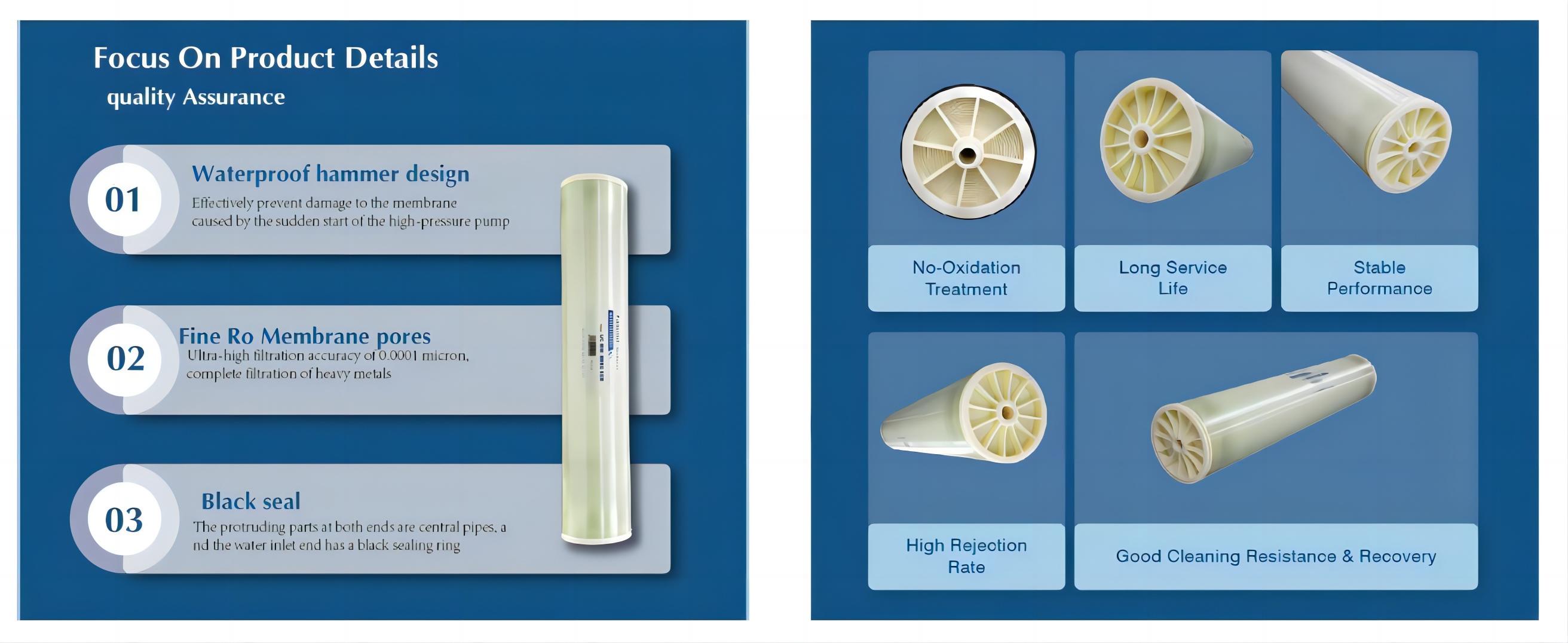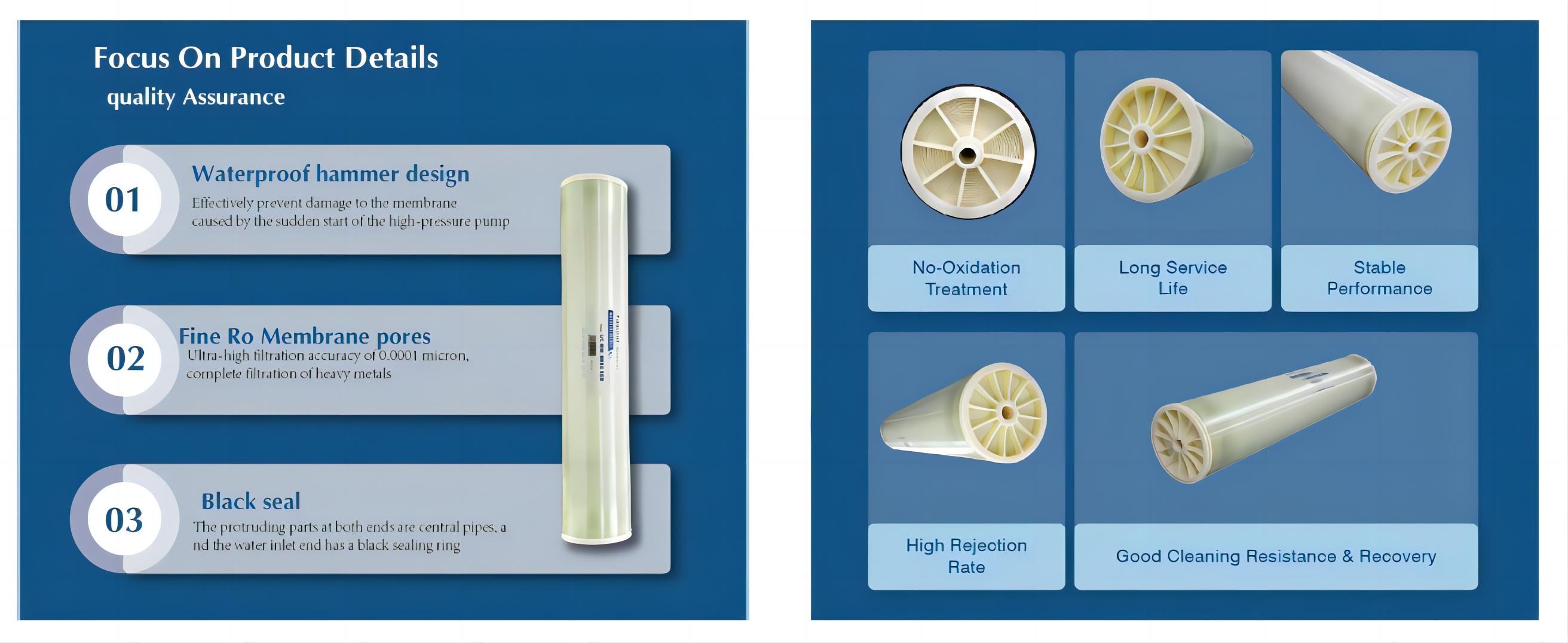 Membrane Performance Specification
| | |
| --- | --- |
| Active Area ft²(m²) | 440(41) |
| Permeate Flow Rate GPD(m³/d) | 8200(31) |
| Min Rejection(%) | 99.7 |
| Average Rejection(%) | 99.8 |
Test conditions: inlet pressure 5.5 MPa (800 psi); inlet temperature 25°C (77°F); inlet water quality 32000ppm NaCl; inlet pH 8; recovery 8%.
Application
● Pure water system
● Chemical RO filtration
● Desalination of brackish water
● Food and beverage wastewater
● Power plant boiler make-up water
● Medical reverse osmosis filtration system